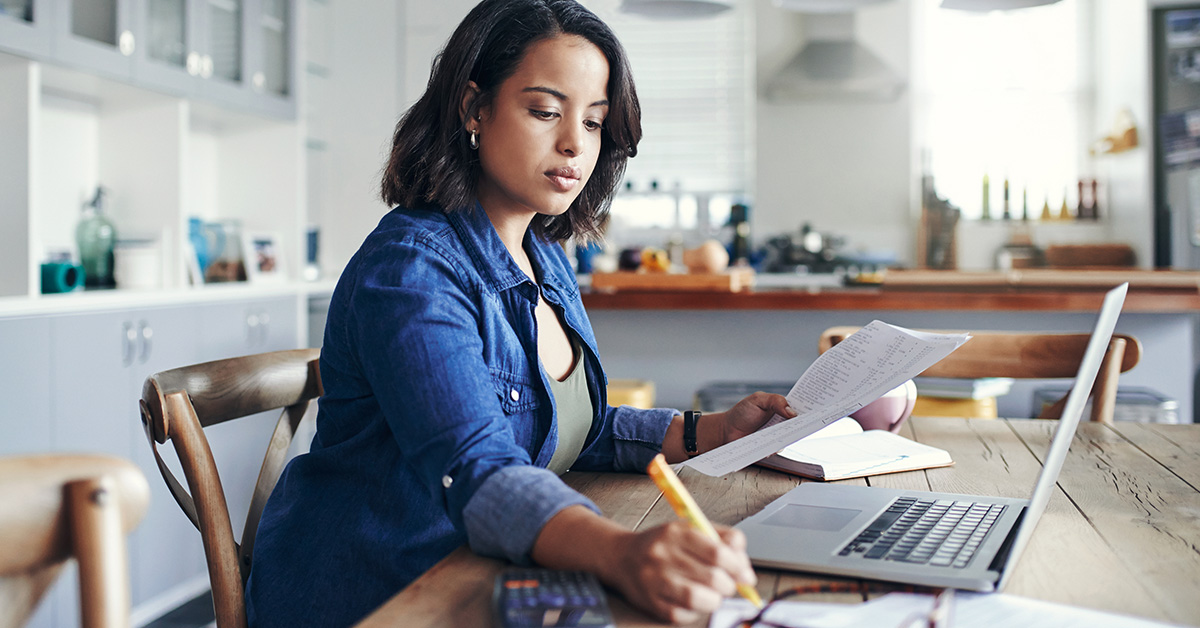 Everyone's retirement looks different, so calculating what you'll need is a key first step to your retirement savings plan.
There are a number of factors which determine how your retirement will look, which is why there is no "one-size-fits-all" solution for retirement planning. However, that doesn't mean you can explore some important factors about retirement to see what it might look like for you, as well as what you need to change to make it more comfortable.
1. Decide your retirement target age.
By having at least a rough idea of when you'd like to retire, you can then have a timeline for your savings goals. It may seem obvious, but the longer you work full time, the more you can save for retirement. Likewise, the earlier you begin saving for retirement, the earlier you could potentially retire.
You can apply to receive Canada Pension Plan (CPP) and Old Age Security (OAS) benefits as early as age 60, but your benefit will be reduced by 0.6% for every month prior to age 65 you receive the pension.
Another factor to consider is that the average human lifespan is longer these days, so someone retiring at age 60 now may need a significant amount more in retirement savings than someone who retired at age 60 even 40 years ago.
2. Consider where you might want to live in retirement.
Your living situation and how you get there will be a huge factor in your retirement expenses.
Many "empty nester" couples with adult children will downsize from their family home and perhaps move to a location with a lower cost of living, which will offer savings for retirement and some extra fun like traveling.
Some downsizers may also use the funds from the sale of their home to purchase a summer home at the lake or a winter home down south. Naturally, maintaining two properties or opening a new mortgage will come with a new set of expenses to consider.
3. Determine your retirement expenses.
To maintain a similar lifestyle in retirement as the one you're currently living, the general rule of thumb is that you will need about 70 to 80 percent of your current salary. This is because you will likely be spending less in retirement on general living or family expenses.
Using this guideline, it's relatively easy to calculate what your retirement expenses may be: simply add up all your current monthly expenses (i.e. bills, living expenses, etc.) and omit the expenses you won't have at that stage in life (i.e. food for the entire family, gas money for work commutes, mortgage, etc.).
Don't forget to also include new expenses you may encounter in retirement. This could include anything like golf memberships and winter vacations to medical costs and supportive housing.
4. Plan your retirement income sources.
The "retirement reality check" moment usually comes at this stage in retirement planning: when you need to consider exactly where the funds will come from to support you throughout retirement.
While there are government plans to leverage and your workplace may offer a pension or retirement savings, if you were to stop working at your target retirement age, it is unlikely that your personal savings alone would be enough to carry you through retirement, as well as pay for any unexpected expenses.
This is why looking at the big picture through a comprehensive retirement plan is so important. The truth is, unless you are intentional about your retirement plan and investing wisely to achieve your specific goals, you are likely not going to be able to retire when you want to or live as comfortable a retirement as you desire.
Do you need a "retirement reality check"? Use our Retirement Planning Calculator
By inputting your target retirement age, expenses, and other factors we discussed above, you can use our Retirement Planning Calculator to see how much you can save with your current savings and income, as well as how you would need to adjust certain factors to achieve your retirement savings goal.
Please note that this calculator is designed for illustrative purposes only.

What is your next step?
It may be difficult to figure out on your own exactly how much you may need for retirement and how you can save that through various investments.
This is why working with one of Access Credit Union's retirement planning experts is helpful no matter what stage you are at in your planning.
Our Wealth Advisors and Investment Specialists work to help you achieve your retirement goals with consideration for your overall financial situation.
---
Are you ready to plan for the retirement you deserve?