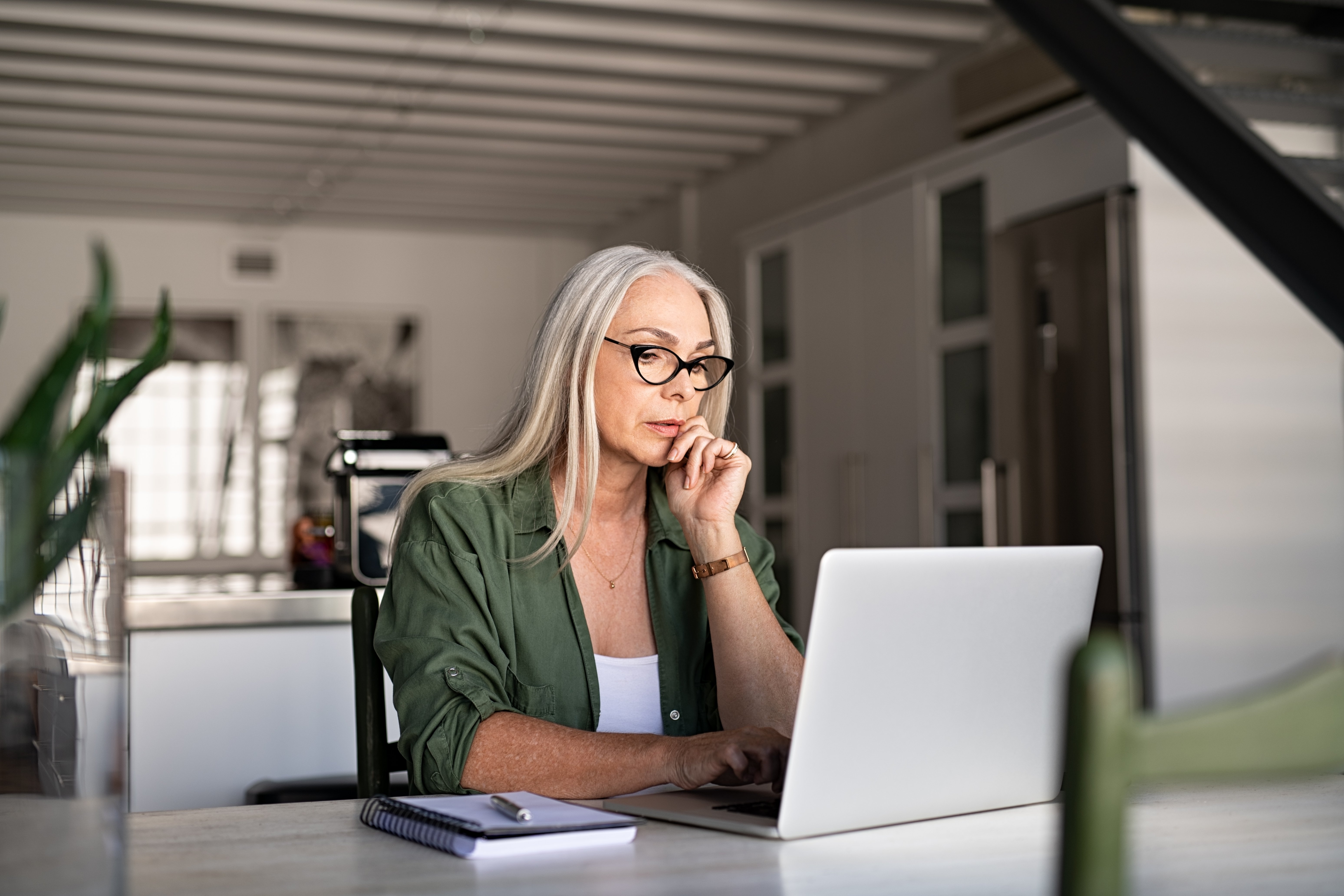 Find out how to protect yourself from spoofing websites.
The COVID-19 pandemic has lead to a rise in fraudulent and fake websites throughout the province. These security concerns are often referred to as spoofing websites or watering holes.
A fake or spoofed website is a website that has been set up to look identical to a financial institution corporate website—such as the Access Credit Union website accesscu.ca. The end goal of these sites is to redirect members to the spoofed website via smishing, phishing, or malicious online advertisements. Once you've been redirected, the fraudsters collect your login credentials and use them to steal your money.
How can you protect yourself?
Pay attention.
Fraudsters will use distraction to take advantage of unsuspecting consumers. They hope you're not paying attention to the details of the links and emails you're clicking on. Stay one step ahead of them by verifying the URL (web address) in the ad or in the search results before clicking on it. When in doubt, type our website directly into the address bar: www.accesscu.ca and click on the SIGN IN link at the top right hand side of the page from there and there only. An easy way to do this is to bookmark our website in your favourites instead of using a search engine to find us. This eliminates the risk of accidentally clicking on a fraudulent site that looks like ours.





PLEASE NOTE:

Though Access CU does run Google ads to advertise our rates, promotions, and services, we will never link directly to our online banking platform from those advertisements. Our ads will always link directly to a landing page or article hosted on our corporate website.


We'll never ask for account information via text or email. Ever.
No financial institution, including Access Credit Union, will ever request personal account information—such as login IDs or passwords—by text or email. Protect your password at all times and don't give out that information to anyone.

If you receive a message from someone claiming to be from Access Credit Union and you aren't sure if it is legitimate, do not action the request until you've contacted us at 1.800.264.2926.


Stay vigilant.
Always keep your passwords and personal information private. Monitor your accounts: keep an eye out for suspicious activity, and report anything unusual to us right away. Take advantage of account alerts to help monitor your accounts.
---

You work hard for your money. Don't let a fraudster get a hold of your funds. Protect yourself, and protect your earnings.