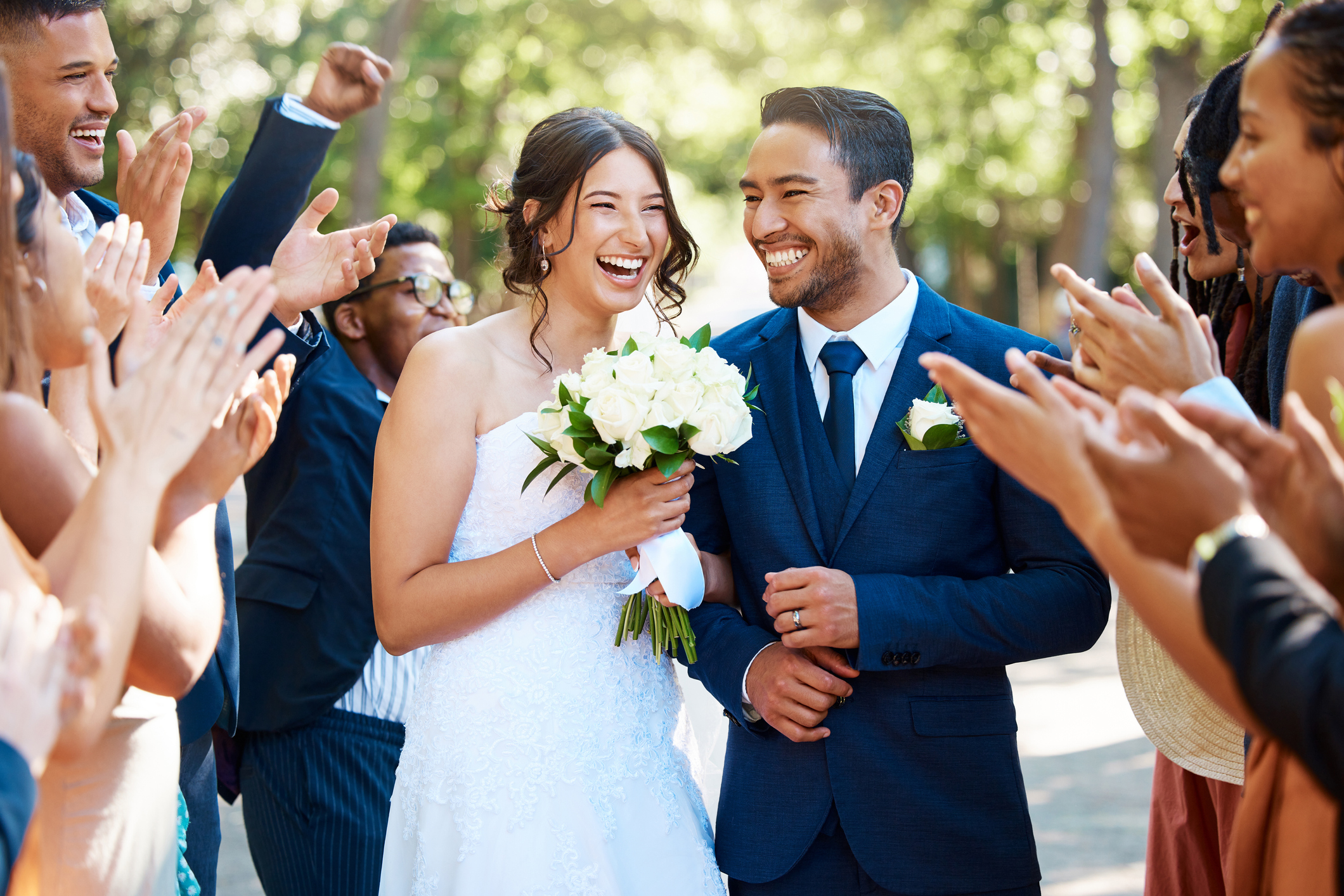 As the big day approaches, we want to offer peace of mind by ensuring that you not only have a financially efficient wedding, but also a super fun one!
Read our top wedding budget tips that you'll want to take down the aisle.
Did someone say backyard wedding?
One of the perks of living in Manitoba is those gorgeous prairie summers. Why not save the big bucks and throw a backyard wedding? Whether you live in a suburb of the city or have a farm in the country, a backyard wedding will save you money while offering comfort to you and your guests.
Skip the décor
Wedding flowers and decorations can cost thousands of dollars. That is one hefty chunk of change. If you want to be sensitive to those with allergies (and kind to your bank account) skipping flowers may be the way to go.
Save the forest – and your wallet too!
Going digital is the way of the future. At Access, we take pride in saving paper when we can, so we highly recommend sending electronic wedding invitations. There are lots of easy-to-use sites out there to help you out, and you'll save a bundle on printing costs too.
You'll only wear it once
Saying yes to the dress is hard when it can cost thousands of dollars. Consider buying used or off-the-rack to save a little bit of your hard-earned money.
The honeymoon
Although this isn't part of the wedding, honeymoons can still be expensive. Month-long vacations in Europe are great, but will wholeheartedly break the bank. Consider cheaper destinations such as Vegas or Niagara Falls if you want to save some cash.
And, of course, loans!
If you're feeling financially overwhelmed, have no fear! Our lenders are here to tailor loans that fit you best. We offer flexible terms with fixed or variable rates and convenient payment options (and better rates than a credit card). Visit your local branch or call us at 1.800.264.2926 to learn more.