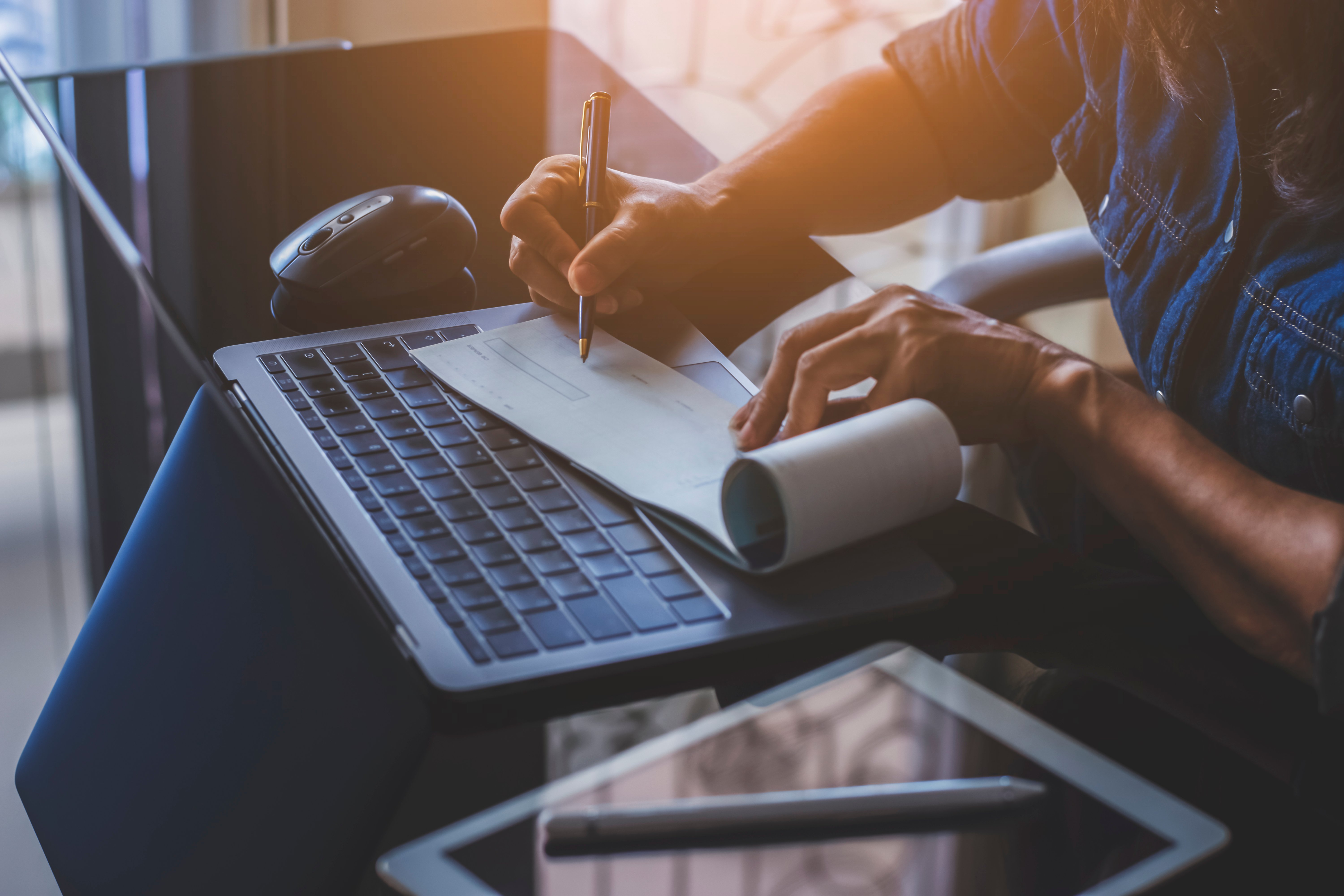 Keep an eye out for the latest cheque scam taking advantage of unsuspecting consumers.
There has been a recent increase in a certain cheque scam over the past several months. This scam has fraudsters creating fake cheques and asking people to deposit them into their bank accounts in exchange for a promise of gift cards, cash, or e-Transfers.
How are they doing this?
They contact folks online through social media, dating sites, email, and other means. They prey on the kindness of others by making friends, telling a sob story about being unable to deposit their cheque, and then persuading individuals to deposit fake cheques via Mobile Deposit Capture. They promise to give you those funds in exchange for gift cards, cash, or other merchandise that is untraceable.
What's the harm? What happens next?
A few days go by and your new "friend" has disappeared. Then, your financial institution notifies you that the cheque has been returned for a variety of reasons—for example:
Account Closed
Unable to Trace
Funds Frozen/Not Cleared
How can I spot a fake cheque?
These fraudsters are generating fake cheques that look legitimate, if you don't know what you're looking for. Here are some things to look for when trying to spot the fake:
Often the fraudulent cheques are generated from out of province businesses or financial institutions.
There may be a message on the back of the cheque that reads something like "Mobile Deposit Only".


This is a highly unusual message; the payee is usually the one who endorses the back by either signing it, writing the account number on it, or stamping it as "Deposit Only".
The recipient always determines how they deposit their funds. If someone tells you differently, call them on it.

The cheque is usually written for an even dollar amount such as $1500. Make sure the dollar value matches the nature of the cheque. For example, most payroll cheques are not even dollar figures.
You can spot the real from the fake by focusing on the differences between the front and the back of the cheque; fraudsters will often use a Canadian cheque image on the front and a USD image on the back.


Canadian cheques are designed horizontally with the endorsement line at the top in the centre.
The US cheque back is designed vertically with the endorsement line at the right hand edge of the cheque.
What happens if they fool me?
Any time you deposit a cheque into your account, you are personally responsible for the funds. Yes, even if that cheque was fraudulent and you didn't know. This means that you are required to cover the funds on the fraudulent cheque.


REMEMBER:
Never deposit cheques on behalf of another person into your account, unless from a trusted source.
Unless it is a US cheque, drawn on a US bank, from a trusted source, do not deposit a cheque with a US cheque back.
Never give out your online banking information.
Stay current on best security practices.
If you are unsure of the legitimacy of the cheque, the legitimacy of the request, or have questions about your financial security, visit your local branch or contact our Member Solutions Centre at 1.800.264.2926.


---

You work hard for your money. Don't let a fraudster get a hold of your funds. Protect yourself, and protect your earnings.