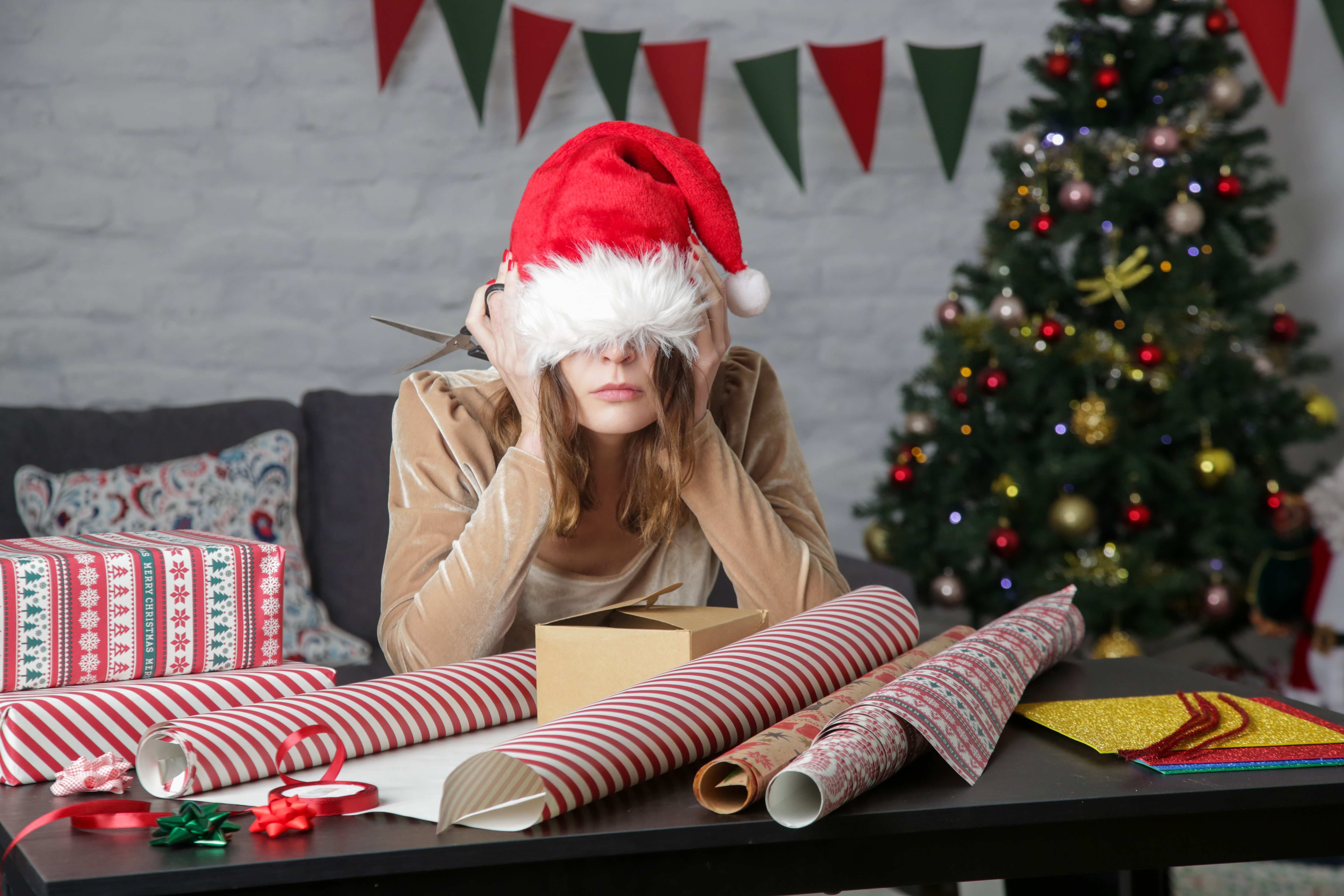 When shopping during the holidays seems more like ho ho, oh no and less like rockin' around the Christmas tree, it's hard to stay cheery and bright during the 'most wonderful time of the year'.
If you've made a list and checked it twice and still feel like shopping is the last thing you want to do, we're here to help. The following tips can help you save money during the holiday season. Trust us, this list is St. Nick, Rudolph, and Frosty the Snowman approved.
Make a budget, check your list (twice), and stick to the plan.
Winter and the holidays come quicker than anticipated, which can leave us running to the mall a week before holiday events. However, this can lead to impulse buying, overspending, and a general holiday gloominess you can't shake.
If you want to save money during the holidays, follow these four steps
Make a budget
Do your research
Check your list
Stick to your plan
You'll remember how much you can (and should) spend, and if you get to the mall early enough, you can avoid the endless lines AND that Mariah Carey song …
Bonus Tip: If you do your holiday shopping online, make sure to order gifts well in advance. The holiday spirit is long gone when a gift ends up on a doorstep in mid-January. PLUS, the earlier you start, the easier it is to watch for sales and promotions.
Set Up Automatic Transfers
Creating a 'holiday savings' account early and setting up automatic transfers from each paycheque will help you feel a lot merrier by the time holiday shopping rolls around. And the best part? You have funds set aside for next year!
Suggest a Gift Exchange
This is the one time of year you can tell yourself that you have "too many friends". Even though they deserve the world, budgeting for everyone to get a nice gift might not be in the cards.
Set time aside to draw names with friends or family or plan for a thieves-style exchange. This way, you're only buying a couple of gifts instead of one for everyone. Make sure to set a spending limit; not only will this keep the exchange fair, but it will also help to stay within budget. With a gift exchange, you can still participate in the spirit of giving, without going broke.
Take Advantage of Free
Winter festivities — such as a ballet, play, or a holiday concert — in November and December can take up not only time, but also more of that rainy day budget. Once you start adding in a dinner before each show, fuel, parking, etc., you've spent your entire paycheck.
Save money and take advantage of fun things that you can do free or next-to-free such as:
Start a tradition of watching holiday movies with friends
Take the family tobogganing
Have a game night
Bake cookies – even the pre-made cookies are a treat
Drive or walk through a lights display in your neighbourhood
Test Your Luck with Potluck
Are you sick of being the designated holiday chef? Spending hundreds of dollars on an extravagant dinner for family and friends can be draining (mentally, physically, and for your bank account). Try suggesting a potluck for your holiday dinners. This can help save money while also picking up some new recipes along the way.
Book a Staycation
When minus 40 rolls around each year, there is nothing more desirable than booking a ticket to a tropical island vacation as fast as possible. While these all-inclusive vacations seem like a great deal, they aren't free. If saving money during the holidays is a priority, avoid booking that last-minute vacation to escape the winter. Visit local attractions instead and embrace the winter wonderland!
Credit-Free Holidays are Possible!
Need more advice? Get in touch! If you're ready to see your money grow during the holiday season and beyond, make an appointment at any of our branches and let us help you. We're like Santa's elves, only we know a little bit more about your finances.