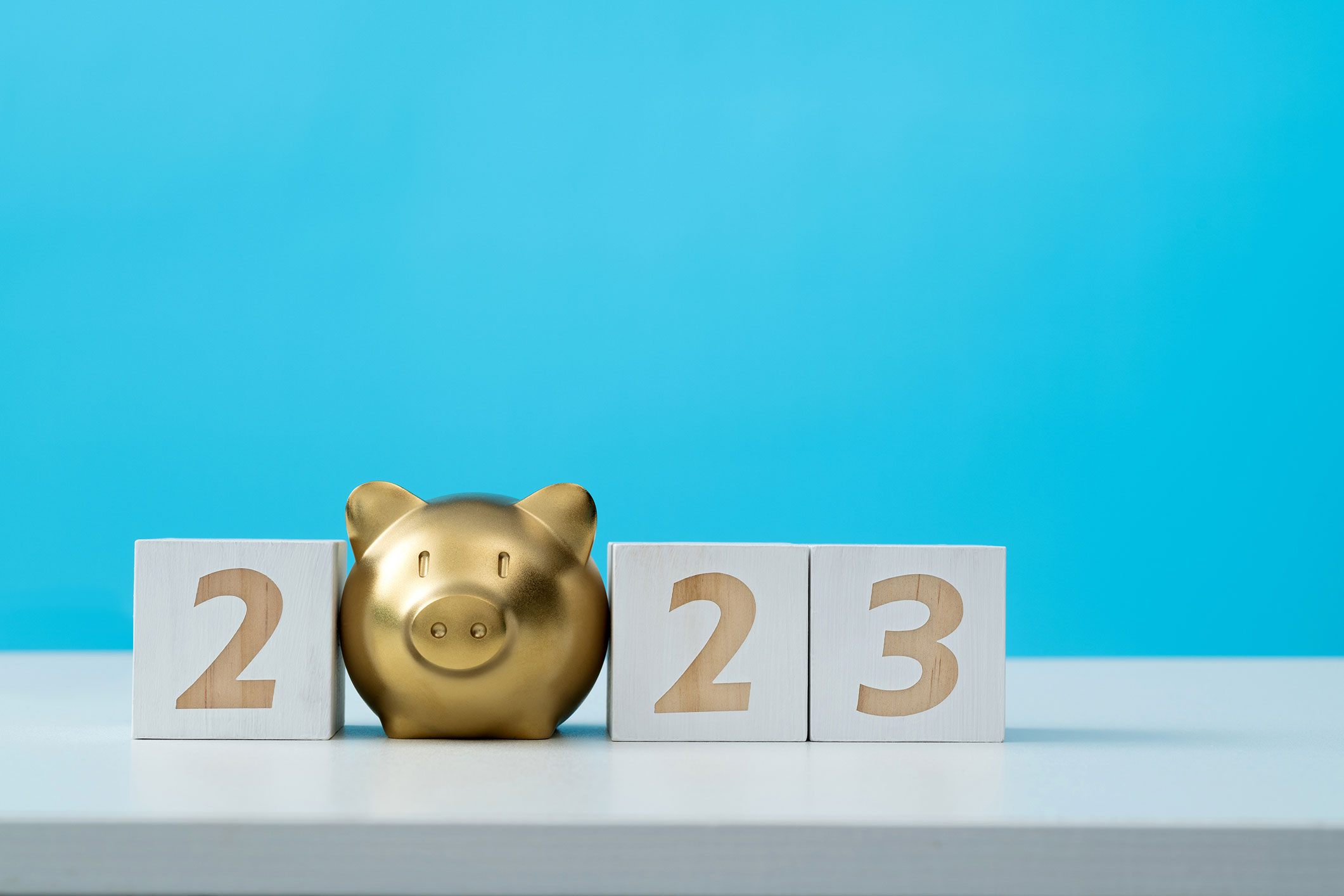 It's a new year, which means it's time to set your New Year's resolutions!
Starting fresh with a new set of goals: ones that support your financial health. Do any of these statements apply to you?
"I want to budget better this year"
Budgeting is one of the most common New Year's resolutions because it is key to feeling in control of your finances..
A good place to start is adding up your expenses. This will give you an idea of what you're spending on average and can provide you with ideas of where you can cut down.
Start here Budgeting for Beginners (accesscu.ca)
"I'm going to pay off my debt this year"
Start the year off right by tackling balances you owe. Even if you are unable to pay it off in full, decreasing your loans is better than letting them sit there while drowning in interest fees. Make sure you work your debt payments into your monthly or bi-weekly budget. You should make your payments first before spending your money on non-essentials. This will ensure you have enough money to make a payment each pay period and eventually pay off all debt!
Learn how debt consolidation can help: How consolidation can help you get out of debt (accesscu.ca)
"I want to improve my credit score this year"
Obtaining a good credit score isn't as complex as it sounds.
Having a strong credit score provides you with financial advantages such as eligibility for top-tier credit cards, lower interest rates, and flexible terms. It's also a check and balance for employment in some areas and when you're applying for rentals.
Here are some ways you can improve your credit score:
Pay your bills on time. Lenders look at your ability to keep up with your credit card payments when deciding if you are capable of repaying loans. If you don't have enough to pay in full this month, pay the minimum. Don't delay any bill payments.
Set up automatic payments. This works well if you have a tendency to miss payment deadlines.
Limit how many credit lines you have. Make sure you're only applying for what you need! The more credit you have, the higher the risk of negatively impacting your score.
Try to use less than 35% of your available credit. It's better to have a higher credit score and use less of it each period. This way, lenders will see you as low risk if you need to apply for a loan.
Use a mix of different credit types. Rather than having four of the same credit types—such as credit cards—mix it up with a credit card, a personal loan, and a line of credit. Lenders will review your credit line variety of credit and like to see that you're capable of using different types of credit responsibly.*
"I should start investing this year"
Whether you are saving for your first home, planning for retirement, or protecting your financial health, investing is one of the ways you can prepare yourself.
Talking about investing can be overwhelming, but it's not as scary as it sounds. Investing is an effective way to increase the value of your money over time, steadily building your wealth. The earlier you start investing, the more time your money has to grow.
If you're not sure where to start, our Wealth Advisors can help! With professional experience and knowledge, they can help you plan efficiently and professionally implement your investments – even in a challenging market.
*SOURCE: Understanding Different Types of Credit | NextAdvisor with TIME
Contact your local branch to discuss more options for achieving your 2023 financial resolutions.