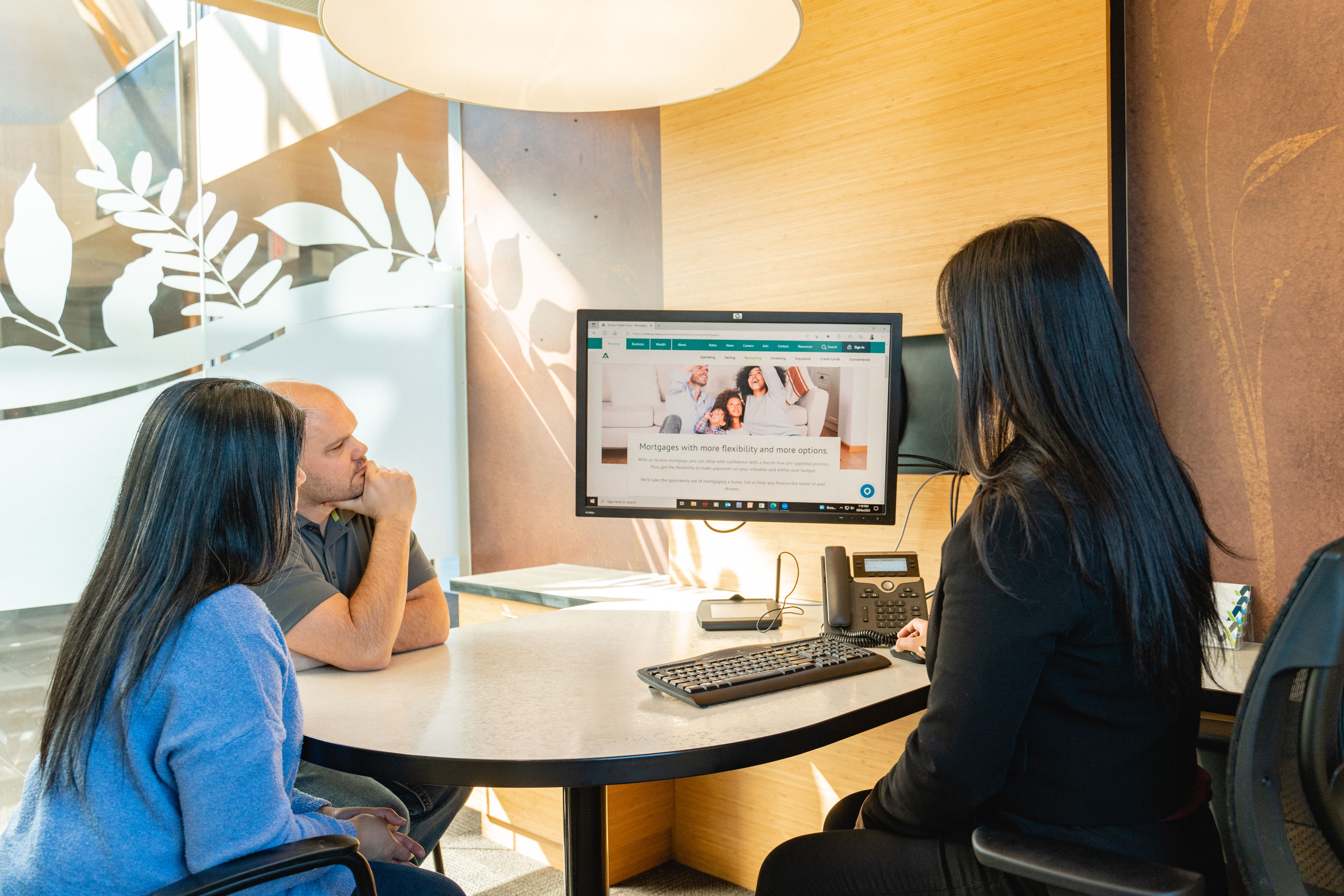 When your mortgage is up for renewal, you may feel uncertain about what steps you need to take. Here are some important factors to consider when your mortgage is up for renewal.
Give yourself time
Renewing your mortgage can be stressful, so make sure you give yourself enough time to research and evaluate your current financial needs. Access can guarantee a rate 120 days before your renewal date. If the rate decreases at any time from the date of this agreement up to your maturity date, your mortgage will be renewed at the lower rate.
Review your finances
Your mortgage renewal is a great time to review your finances. Our lenders have the expertise to review your finances and discuss how to consolidate your debts or help you achieve those home renovations that you would like to get done.
Consider the future
Revisit your life insurance needs, especially if you did not have life insurance when you first purchased your home. During a mortgage renewal, it's a great time to look at your financial situation and ensure you and your family are protected.
Our lenders can also make recommendations on how you can pay off your mortgage faster and work with you on your future financial goals.
Make your mortgage work for you
Our lenders can recommend different payment options that can help you save interest, like making an extra payment or changing your payment frequency (i.e. accelerated bi-weekly payment vs. regular bi-weekly payment). You can prepay up to 20% of your original balance annually without penalty for fixed terms.
Contact your lender today
Our lenders are here to help give you expert advice and discuss your financial needs. During the mortgage renewal process, Access can help with advice, like refinancing for improvements to your home or consolidating some debts. Contact your lender or branch today to get started.
Useful Resources